Information



FAA Compliance



Aerial Video Reel & Photo Gallery


Broadcast Live To TV In Full HD


Drone Applications


360 Pano Views


Learn The Basics


Clients List


Why Us


Contact Us


Get a Price Quote



Aerial Media Services



Production Companies


TV & Film


360 Panoramic Future Views


University Aerial Video Tour


Golf Course HD Aerials


Real Estate Aerial Photography


UAS Construction Progress Photos


Solar Array Aerial Photographer


Drone Aerial Inspections

Popular Places



Manhattan Drone Photography


New Jersey Aerial Photography


Aerial Photography California


Aerial Photography Connecticut


Aerial Photography Miami


Philadelphia Aerial Media



Aerial Media Logistics

Multicopter FAQ

Aerial Production Company

Get A Price Quote

Get A Price Quote


Make a Payment Online

Social Media

Google+

New Drone Video: Just for fun SkyCamUsa recently flew out in Las Vegas Nevada! We had the privilege of showcasing this city as its never been seen before. Imagine a low flying camera on your next production.
We can help make it a reality.

SkyCamUsa is the east coast leader in Drone based aerial media. Flying Drones and manned Robinson helicopters professionally for over 10 years we specialize in Aerial Photography & Aerial Video. We also create a highly specialized close range type of aerial drone based media for creative clients around the world. When permitted by the FAA and local authorities in can provide that in the United States. Sometimes we fly drones for hobby purposes too. New York City based we fly manned helicopters (if permitted a drone) to capture amazing close range aerial photography and video via UAV (unmanned aerial vehicle). These highly maneuverable advanced remote controlled aircraft are also known as Multicopters or Drones. They are light weight, battery powered and they fly like a helicopter with vertical flight, quiet, with six electric or eight motors. This flying platform is for a new type of creative aerial media that is cutting edge and catching on fast. Perspective is everything! The angles we can achieve and places we can fly these drones captivate and amaze! Video production will never be the same. Real Estate developers show views from floors yet to be completed (View Study).

The list of new aerial capabilities is growing fast. With over 10 years of building, flying and filming with manned helicopters and Drones SkyCamUsa is a foremost industry leader. The sure premium provider in New York and east coast demonstrations with an extensive client list of television networks, media gurus, developers and high end fortune 500 clients. Few aerial companies posses knowledge and in depth years of experience needed to fly safely and effectively the first time. With surpassing expertise operating in urban and suburban environments only certified highly trained pilots operate our film drones on location. Safety comes first and equipment is triple checked. We are fully insured so you can rest assured you're covered. Our drones are capable of other various aerial tasks in a wide array of aerial applications. For example our drone can replace a camera jib on a movie or TV set, get that impossible shot for a commercial. The cost savings vs. that of traditional manned helicopter is dramatic. This opens a whole new door into aerial media for productions that otherwise would not have the budget. The security purposes are clear, police, border patrol, surveillance, search and rescue, aerial inspections of cranes, refinery flare tips, bridges, wind turbines or other hard to get to places such as showing 360 future views of from floors yet to be built! Read on...

360 Panoramic Future View Study For Developers and Real Estate



View several elevation future views in this scrollable interactive 360 degree aerial
photography panorama over 2nd Avenue in Manhattan New York. more 360s..

Flying platforms for almost any aerial task. We fly different aircraft for different tasks and payloads. We also specialize in future elevation photography for buildings yet to be built showing the future views in full 360 Panoramic interactive views! The sky is the limit! With precise GPS control, and gyro stabilized camera mounts The camera can now fly up close and personal revealing that "impossible" point of view and more! Please see our gallery for aerial media samples.

Update: Introducing the game changer. We are now using the most stable remote camera mount available on the market today. With a sub-pixel stabilized stabilized camera mount that rivals the footage from a manned helicopter utilizing precise IMU gyroscopic stabilization perfectly tuned to a particular camera and lens. Gone are the days of post production video stabilization which reduces quality. This system is based on the Sony NEX-5N camera capable of full HD 1080p at up to 60 frames per second.

Our specialized flying camera platforms are capable of high quality digital still photography and full HD video. The Helicam can provide HD Aerial Footage for Hollywood Feature Films, Television, Independent Films, Commercials, Documentaries, Real Estate Aerial Photography, Aerial Inspection, Development, Construction & more!
Benefits Of Remote Helicam Vs. Full Size Manned Aircraft
Simply put we can fly where no one else can... and when no one else can... for example we can take off a moments notice. A monitor feed from the drone offers live view, instant play back and quick download of media on location. Our close range flying camera system can also fly through narrow areas such as city streets (when permitted) or natural obstructions at low or high altitudes. SkyCamUsa can also fly closer to subjects and perform shots too dangerous for large aircraft. Our system is also excellent for chase shots. Its a great alternative to SpiderCam or a Jib and takes less time to set up.
Remote RC Aerial Photography & HD Video Via Drone
All flights manned aircraft helicopter R44 or Cessna flights conducted by a Licensed FAA Commercial Pilot. This offers a safety margin that other companies can not offer with an experienced pilot at the controls. As needed according to the job we use full size manned aircraft for aerial photography and video. What do you get when you have a licensed pilot at the controls? Some of the best Aerial Photography and Cinematography capabilities in the USA! Welcome to SkyCamUsa!



Rock Solid Stability!
3 axis gyro stabilized camera platform
with sub pixel accuracy stabilization
Full HD 1080p 60. Mirror-less SLRs,
SLRs, Red Epic, Black Magic & more
Seen on Good Morning America


Featured Wired Magazine
and many more...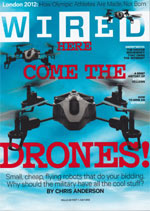 Some of our clients..